第241天- DFO in Brisbane
Date: 20090319 (Thu)
xyz
Location: Brisbane
Event: Go to DFO and purchase Kate Hill bag.
I had a day off today. DFO was the only one place I wanted to go today.
DFO ( Direct Factory Outlet) is one of the famous outlets in Brisbane.
Over 120 brands are here and always at some discounts.
Although I have to save money very hard, I still need one more bag.
(You know, women always want one more garment or accessory)
Since I don't overspend my deposit like deficit, I believe there is a good reason for me to shop for what I really need. And yes, I do need one more bag.
However, it was a long journey to get there.
1. Walk to bus stop near my sharehouse. (11:30)
2. Take bus 130 to sunnybank plaza.
3. Take bus 598 to toombul shopping center (12:05-13:20)
4. Take bus 308 to DFO (13:35-14:15)
It was not the only journey I can choose, but I chose it.
I was going to get crazy while I was sitting on the bus 598.
How could it take so long for me to get toombul shopping center?
Anyway, in Australia, we have nothing but time.
Therefore, I just sat and waited
DFO is not as big as I thought.
It took me 2 hours to go over every store that might have the bag I want.
Finally, I did get one bag I was satisfied with very much.
It's from "Kate Hill" which the bags were designed in Melbourne in Australia.
http://www.katehill.com.au/index.html
I really like their style and the sewing quality.
Most of them are for Office Lady purpose.
What a pity that OL bags are not in my shopping list!!!!!
I don't know if Kate Hill has branches in Taiwan, but I really hope they do.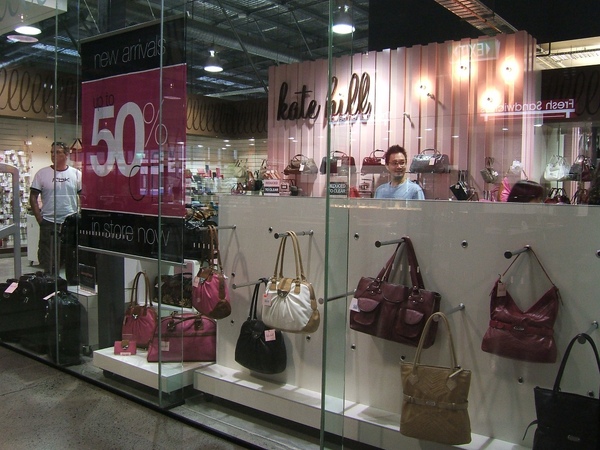 圖/ kate hill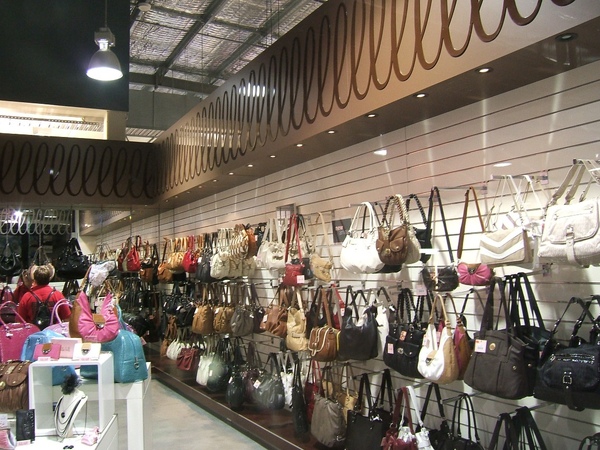 圖/ I want to buy them all!!!
After getting the bag, I was about to go home.
This time, I choose different journey back house.
1. Take bus 308 back to Toombul shopping center.
2. Take bus 300 back to culture center
3. Take bus 140 back to my sharehouse.
It saved 1 hour to compare with the journey this morning.
* DFO
xyz
Trade time: Open 10am-18pm 7 days a week.
Website: http://www.dfo.com.au