紐西蘭南島 Day 18: 最美的ending: Te Kapo
Date: 20090504 Mon.
Route: Mt. Cook(Hooter Valley)-Lake Pukaki- lake Te Kapo- Mt. John Observation- Lake Tekapo
Stars: 5/5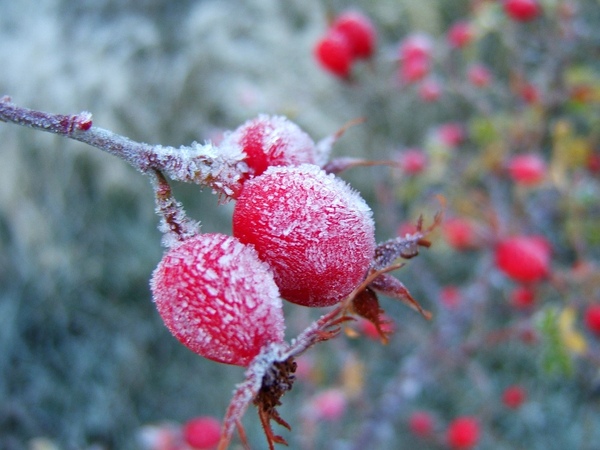 It was beautiful this morning in our holiday park.
We could see all the mountains around shining in the cold but sunny weather.
Everything was covered by a thin layer of white ice,
including the front window of car.
We had to use hot water to unfroze it before driving.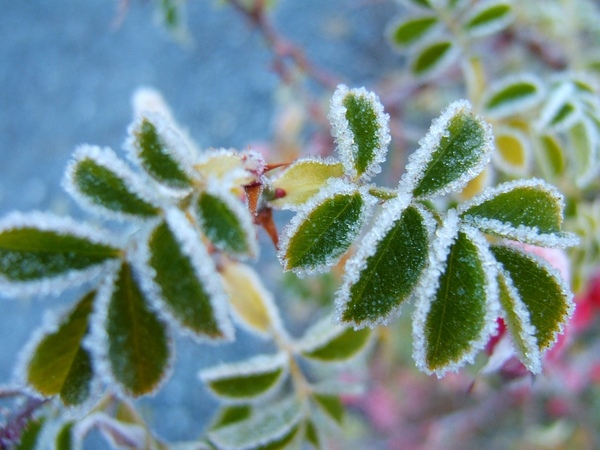 Photo: frozen leaves.
Photo: viewing Mt. Cook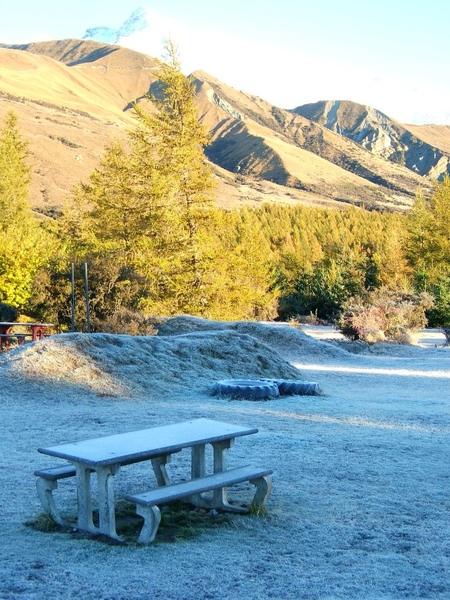 Photo: Frozen morning.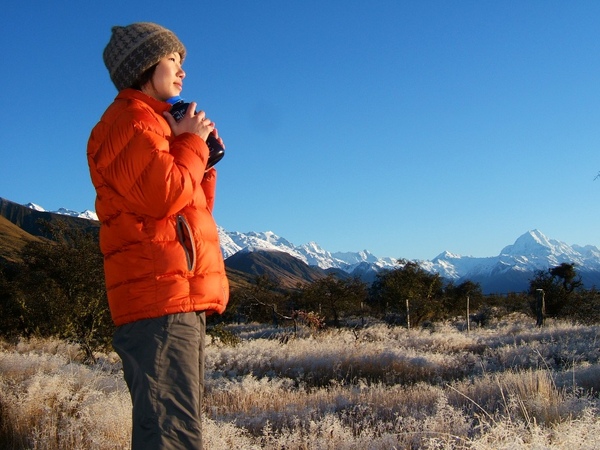 *** ***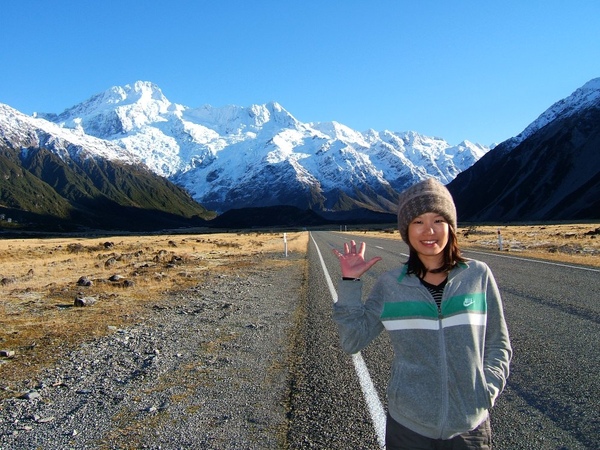 Photo: on our way to Hooter Valley.
Hooter Valley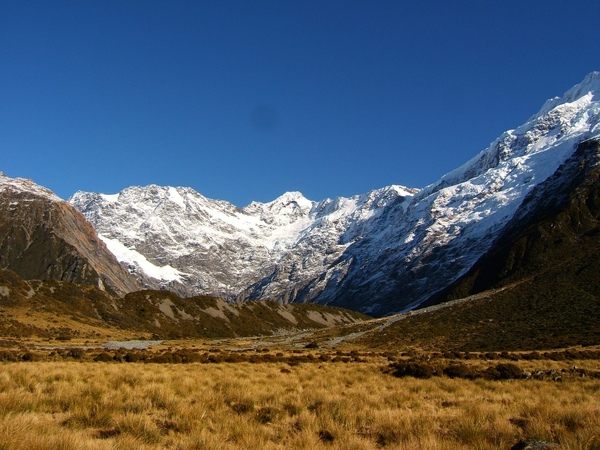 We had a nice walk here.
It's really impressive for me to see such mountains covered with snow in front of me.
The freeze ice of water was so surprisingly thick.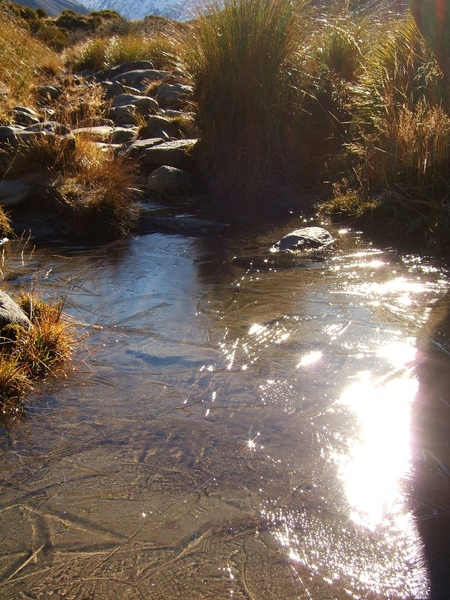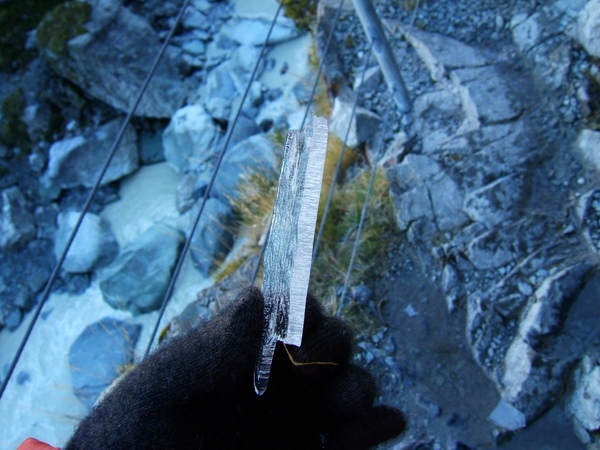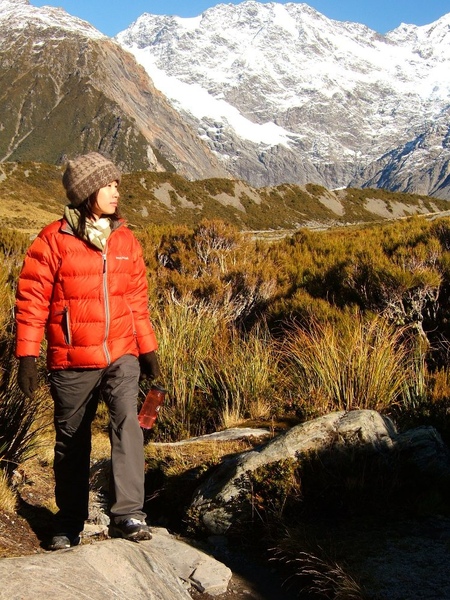 On our way back to the campervan, we were so in a hurry because every was soooo hungry then.
"Quick! We need food now!!" Everyone shouted in mind!
*** ***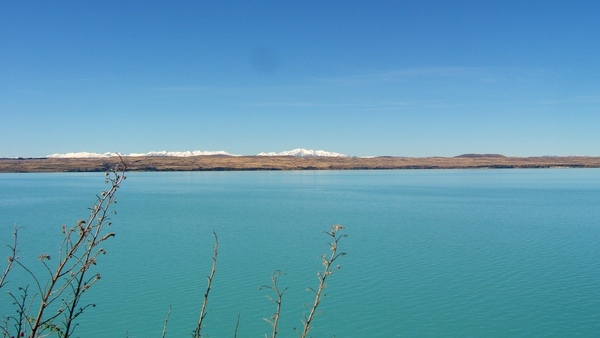 Lake Pukaki was fxxking pretty!!!!!!
It's the lake just near by Mt. Cook.
It still big enough for us to drive like 1 hours.
To me, Lake Pukaki was built by dreamful blue and white, string by string.
I was the driver while driving out of Mt. Cook along Lake Pukaki.
Every time I made a turn along the mountain road and saw another angle of pretty lake showing up in front of me, I really wanted to pull up and take some photos.
It was Sammi, Matthew, and me sitting in the front seat then,
we shouted all the way how beautiful the lake was!
It's always so rock in the front seat!
*** ***xyz

Lake Tekapo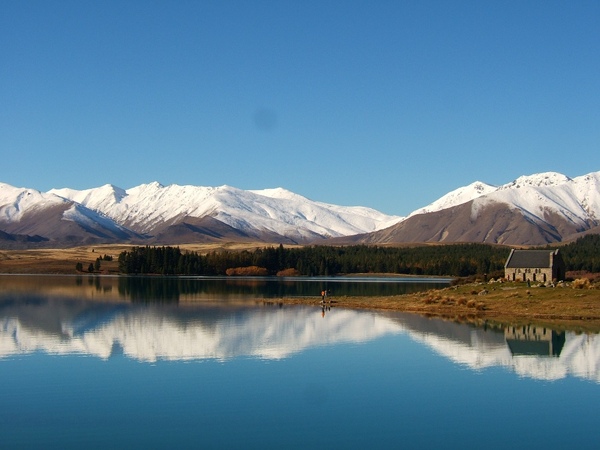 xyz
Church of the Good Shepherd is the most famous attraction in lake Tekapo.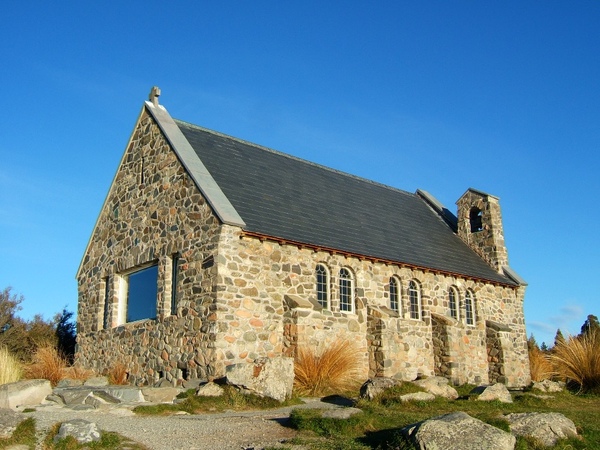 Matthew swam back and forth in the freezing lake.
Ssu cooked us warm instant noodles aside the lake.
Everything was sooooo good.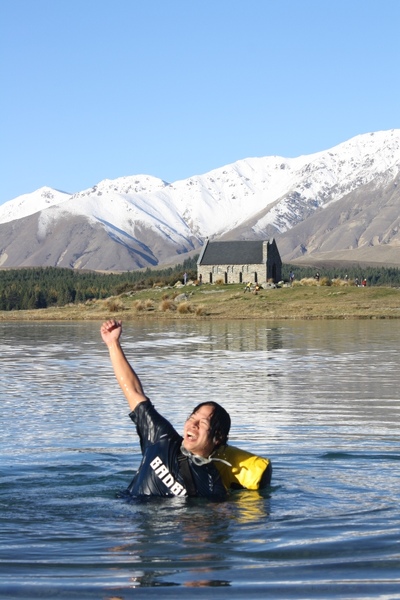 Photo: He swam back and forth in the lake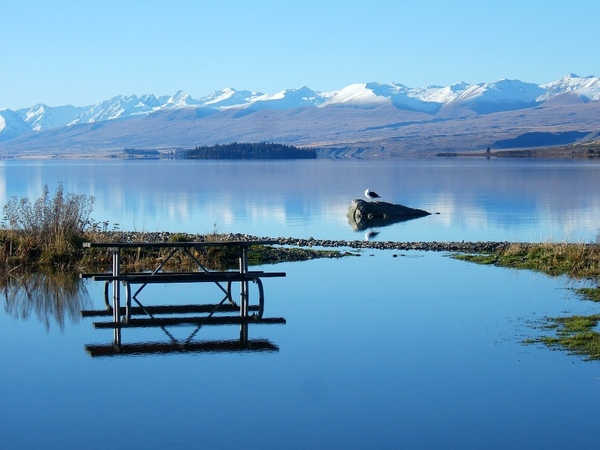 Photo: So quiet.
*** ***
Sheeping dog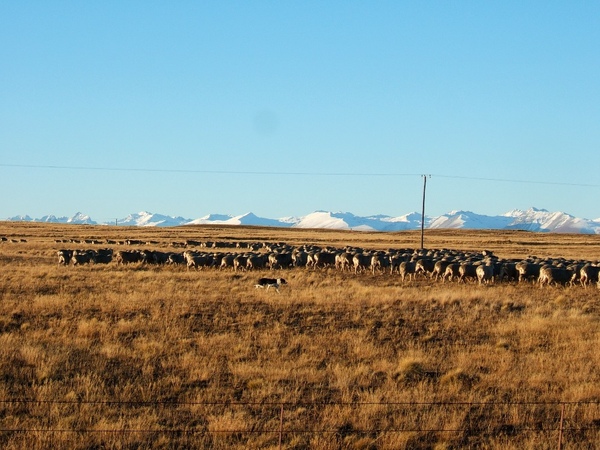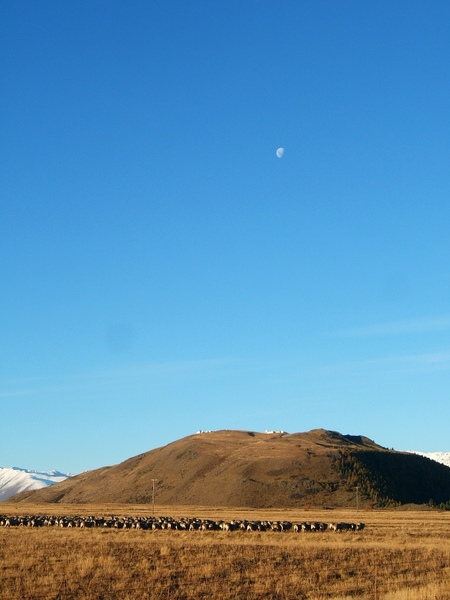 *** ***
Mt. John Observation.
We could see beautiful sunset all over the cliff on the top of Mt. John.
There was one observation there doing some research.
Coffee in the shop there was famous, too.
xyz軟體補給站
Unfortunately, we got lost and the shop/place was going to close.
We spent just little time there without drinking any coffee.
It was worthy to see the view there.
*** ***
It's was lake Tekapo Motel & Holiday Park we stayed tonight.
There were lots of wild rabbits jumping all around.
It cost people $2/ per 10 minutes to take a shower.
I was so lucky to find some hot water without any coins and had a quick nice shower.
Tomorrow, we were going back to Christchurch and fly back Australia.