第297天- Riding the horse into the bush
Date: 20090514 (Thu)
Location: Buninyong, Victoria
Event: Riding Horse into the bush.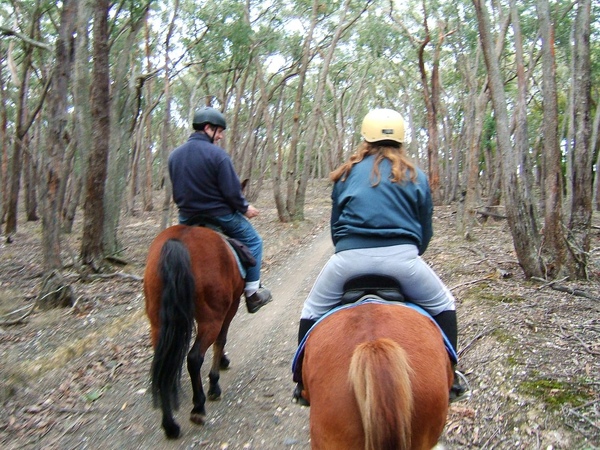 圖/ 法國男孩PJ & 農場主人Lori.
It was cloudy today, and I don't know why, nobody worked.
Since it was the weather which looked like rain, we didn't do painting.
So I just stayed at my room and used the internet with a little guilty.
About 11 o'clock, Libby took us to the town Buninyong and did the laundry.
It was my first time to WAIT in the laundry shop until all the garments were dried.
Just like the movies or TV shows, people can do nothing but chat or read there.
So did we. We also grabbed some chips while waiting.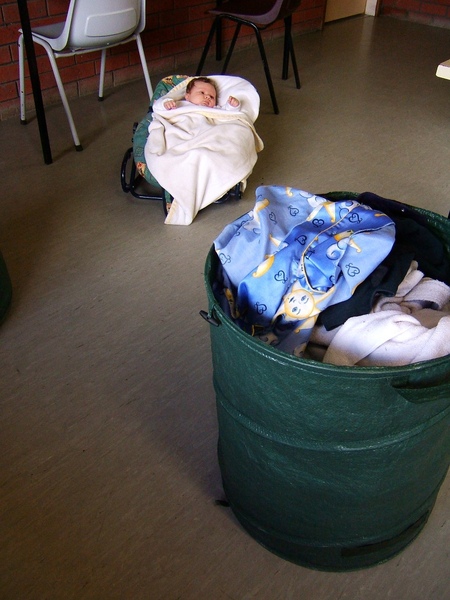 圖/ 也把Sanjay丟進去一起洗吧~
In the afternoon, Lori brought us to have some horse walk in the bush.
xyz
Before that, we needed to brush the horse hair first.
Then putting on the saddle (馬鞍)and halter(韁繩)
Lori brought me a pair of Ash's boots, in that way my feet wouldn't get stuck.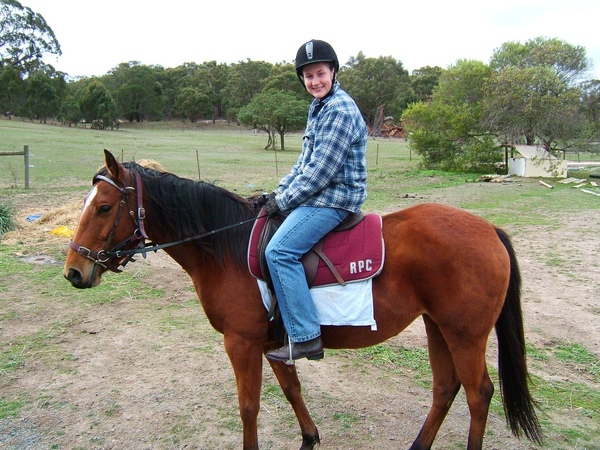 圖/ 幫德國女孩Marian拍, 怎麼沒人幫我拍 ~~~~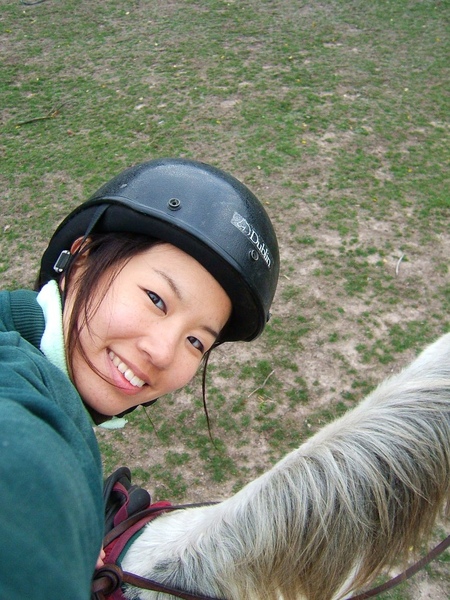 圖/ 這樣有算有張騎馬的照片了吧。
I was more familiar this time and could jump on horse easily.
While into the bush, the horse walked mostly, and sometimes we did little trot(快步).
That was very exciting and scared.
Sometimes, there were cars and we needed to take the horse up a little to the hill and gave the way.
It was about one hour walk and my horse, Peppa, always wanted to be the leader.
She always walked quickly to the front and she seemed to know the way home.
The closer we approached the farm, the quicker she walked.
I felt sad that no one could take photo of me while riding in the bush.
xyz"It's confidence! If you have confidence, the horse would know and they will behavior well. If you were scared, that would make them nervous as well" Lori told me the way to ride the horse.
xyz軟體補給站
After that, we were back to the practice place, and Peppa he just wanted to go home.
It became difficult to make him walk, and he kept getting closer to other horses or just looked at the way home.
Lori and the European couple, who have the licenses of riding horses, did some canter (慢跑,比trot還快,還沒到gallop(疾馳)的地步). I could just do some trot aside.
That's the day today and the European couple are leaving tomorrow.
It might be too quiet on the dinner table.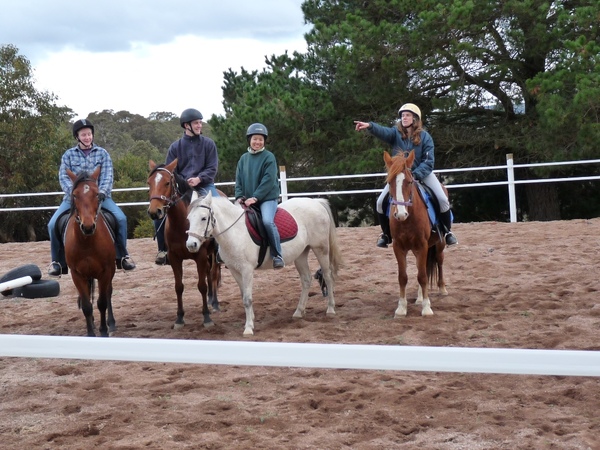 圖/ 當下沒有check照片的結果....遺憾的大合照